Expert Indoor Air Quality Services in Falls Church, VA
At Richard's Heating & Air Conditioning Co., Inc., we know how essential it is to make sure you always have a clean and healthy environment at your home in Falls Church, VA with good indoor air quality. When your indoor air quality is poor, you can suffer from respiratory problems, headaches, and allergies. This is why we have a range of indoor air quality services, to ensure you have access to clean and fresh breathing air at home at all times. Some of our services include the installation of air purification systems, humidifiers, and dehumidifiers. We also provide air quality testing along with duct cleaning services.
Air Quality Testing

∴

Indoor Air Quality

∴

Humidifier

∴

Ionizer

∴

Dehumidifier ∴ Falls Church, VA

You'll find that over the course of time, all sorts of debris, dust, and other contaminants will build up in your ductwork system. The accumulation of contaminants will ultimately hinder the performance of your HVAC equipment and circulate around your home, causing poor indoor air quality. Our NATE-certified professionals will carefully remove all of the buildup safely and improve your air quality significantly. Our advanced air filtration systems will remove bacteria, allergens, and airborne pollutants. To keep your humidity levels just right to avoid problems with mold growth and respiratory issues, our humidifiers and dehumidifiers will serve you well. With our indoor air quality testing, we can find what type of contaminants you are dealing with and come up with the most appropriate solutions to improve your air quality at home.
Put Your Health First with Richard's Heating & Air Conditioning Co., Inc. Indoor Air Quality Services
We are entirely dedicated to ensuring you always have a safe, healthy, and clean environment with superior air quality. Make sure to call us today to schedule a free consultation with our indoor air quality specialists, so you can protect your family at home!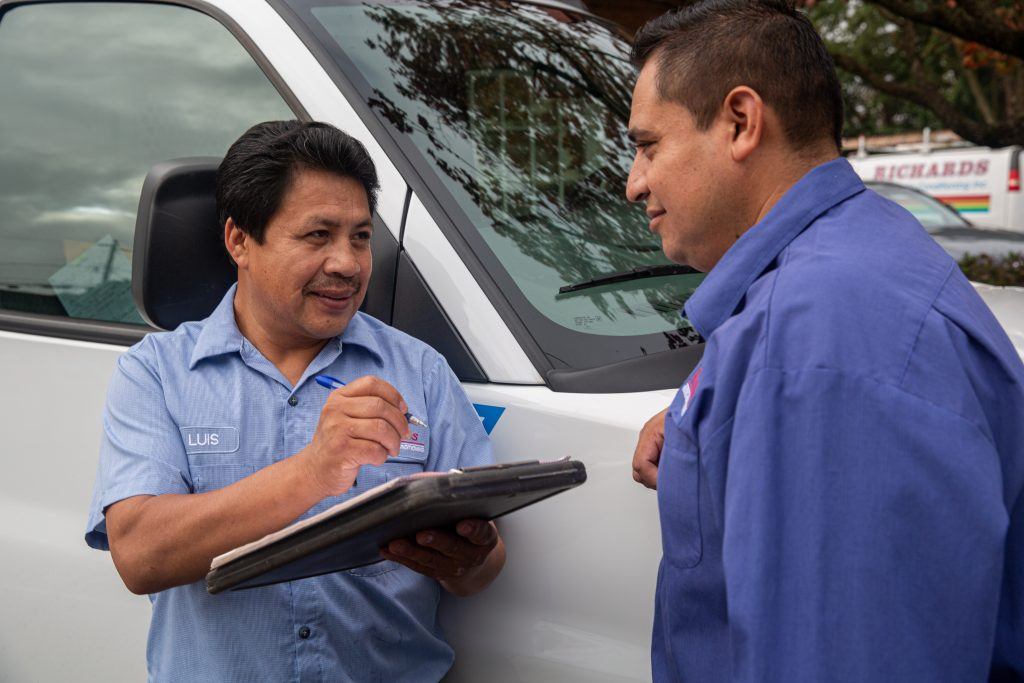 Air Purifier, Indoor Air Quality & Humidifier

in Falls Church, VA
Air Purifier in Falls Church, VA | Indoor Air Quality
Indoor Air Quality

∴

Ionizer

∴

Dehumidifier

∴

Air Purifier

∴

Humidifier ∴ Falls Church, VA