Why Richards Heating & Air Conditioning Co.?
Since 1959, Richards Heating & Air Conditioning Co. has been designing, installing and servicing residential air conditioning and heating systems in the Washington Metropolitan area. We install "total comfort conditioning" systems to meet the unique configurations of individual homes, recommending systems that fit each customer's needs. At Richards, we are proud of our work and are dedicated to maintaining a reputation in the industry and the community as reliable experts.
Richards is a fully licensed and insured mechanical, gas fitting, and electrical contractor. We qualify in the installation and service of all aspects of heating & air conditioning systems- so there's no need to call in subcontractors.
Concern for our customers exists throughout the company. Whether it is a helpful, pleasant voice on the phone, a sales engineer's professional advice or a service call at a crisis moment, we want you to be glad you chose Richards. The many letters of thanks and compliments received from customers are a strong testimonial to our commitment to customer satisfaction.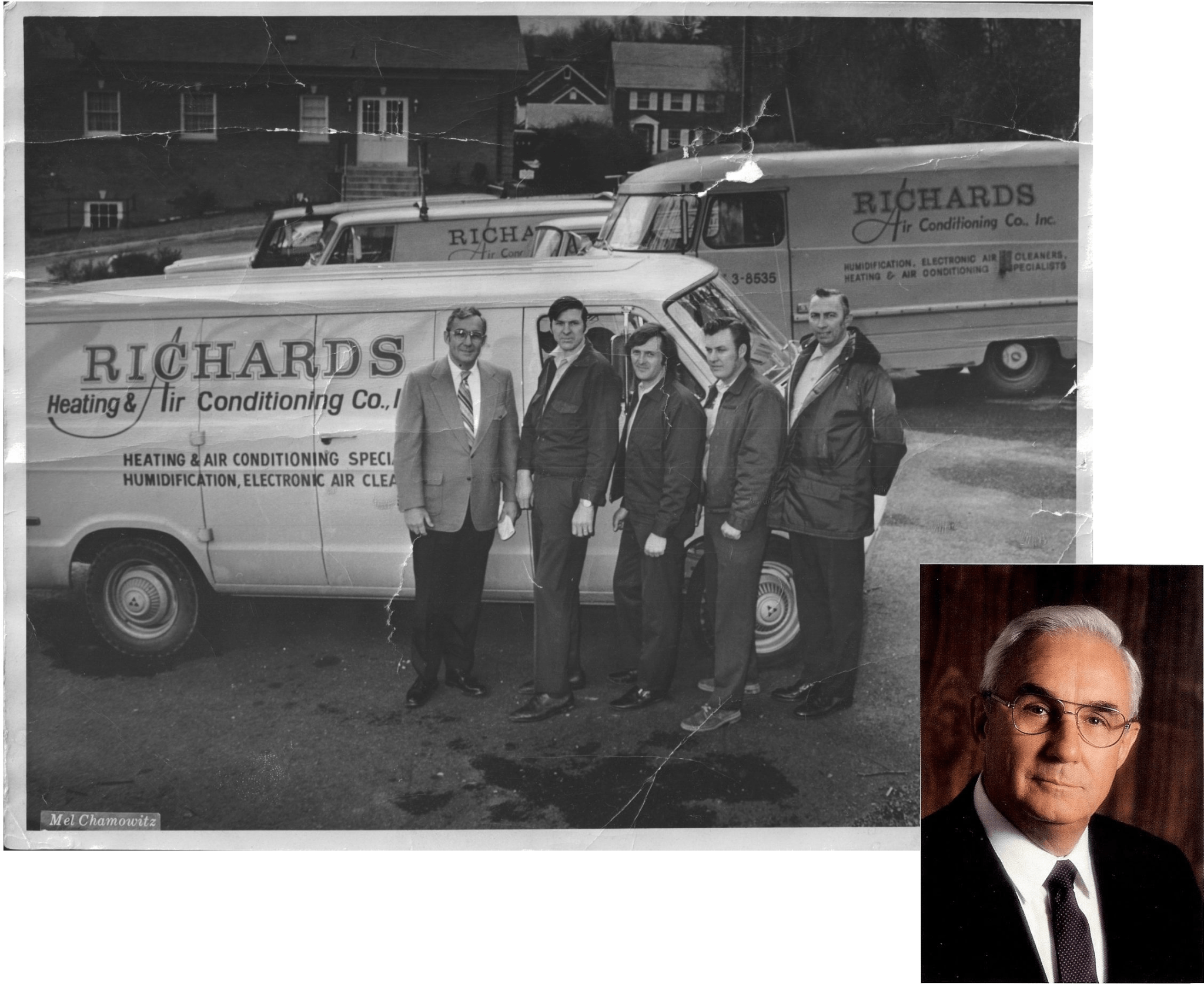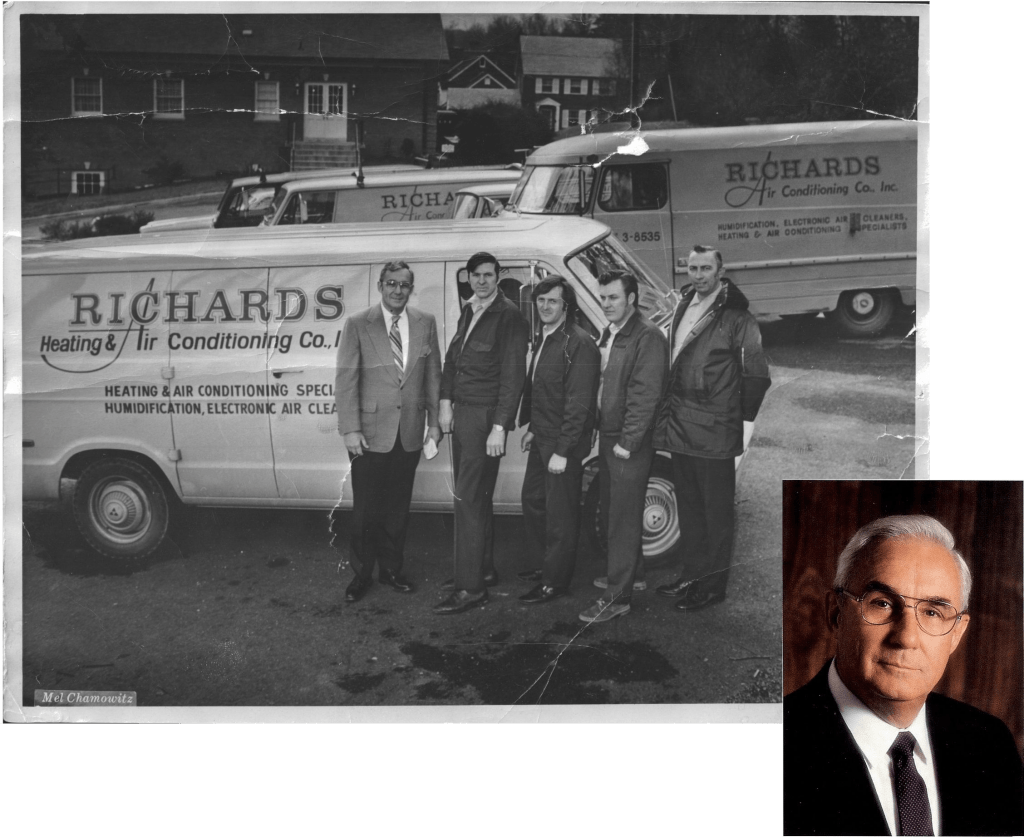 Top: Early Days – Richard's Air Conditioning, Co, Falls Church, Va, circa 1970
Inset: Founder, Dick Smith
The Richards Creed
Never consider a job well done until both you and your customer are completely satisfied.
Use only quality materials, tools and workmanship. Shortcuts lead to shortcomings, and trouble for everybody.
Become experts in total comfort conditioning only. Avoid the temptation to stray into sidelines, however lucrative they may seem. Stick to, and stay abreast of the latest developments in comfort conditioning.
Keep abreast of the latest equipment produced in each field every year, and utilize this equipment in the most efficient and economical manner.
For the protection of your customer, always be completely insured (even through you may never need the insurance). Richards carries in excess of $3,000,000.00 in insurance of all kinds.
Be as clean and as neat as possible in a customer's home. It also means a complete clean-up after each job, leaving the customer's home as we found it.
Learn about the Richards Team »
View our Professional Affiliations and Awards »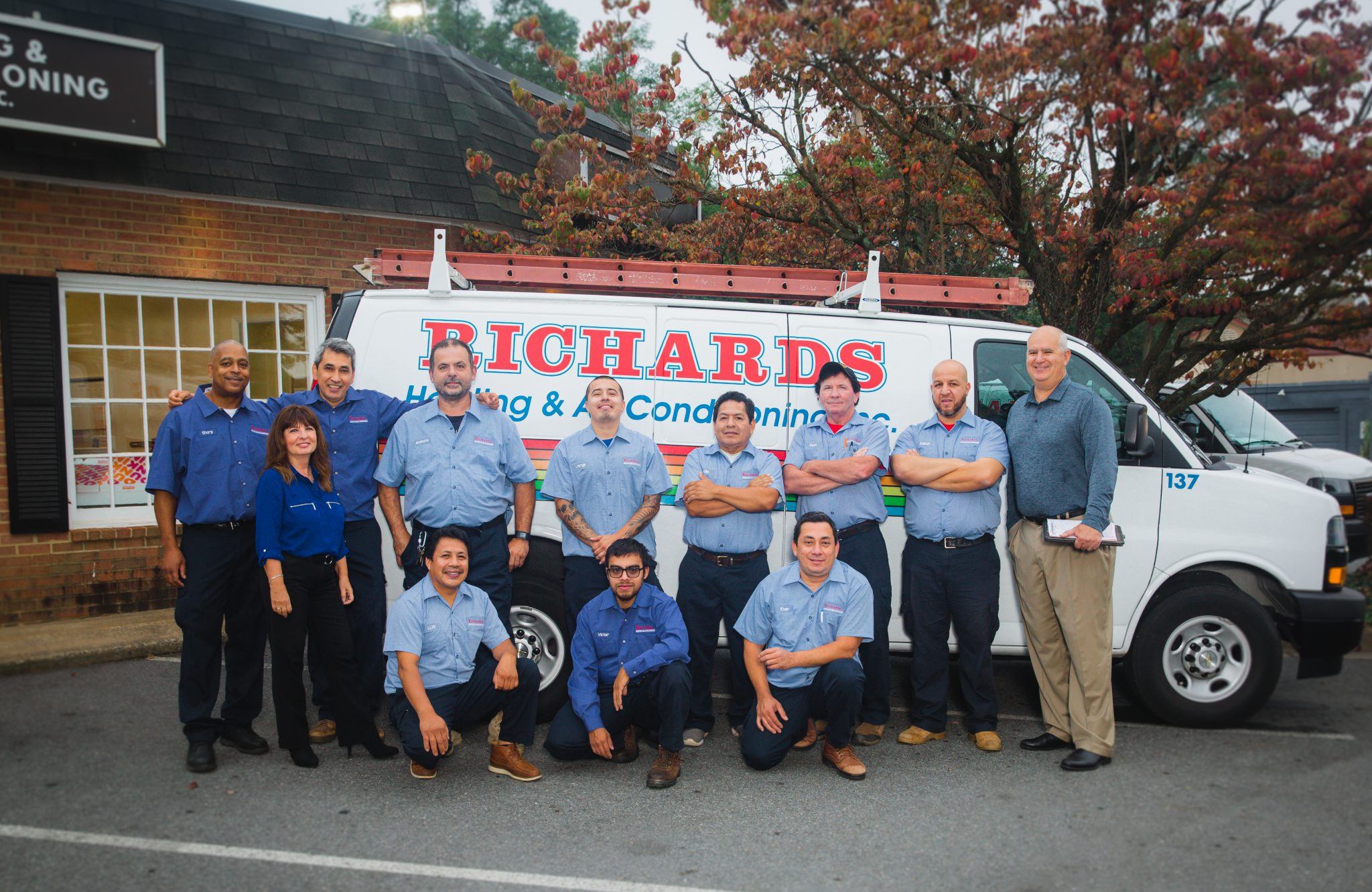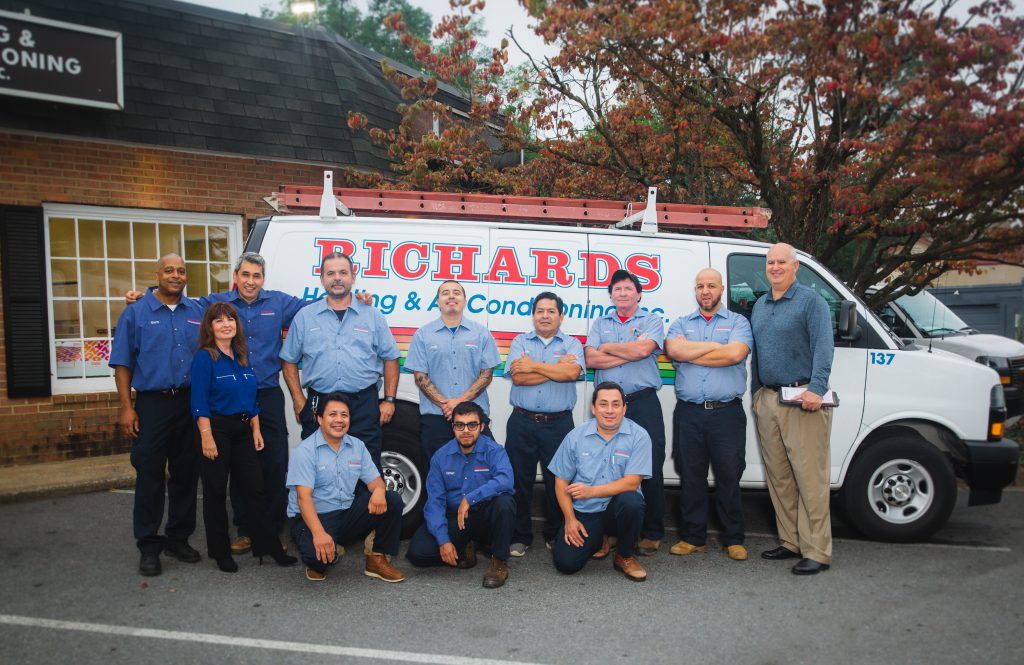 Service Department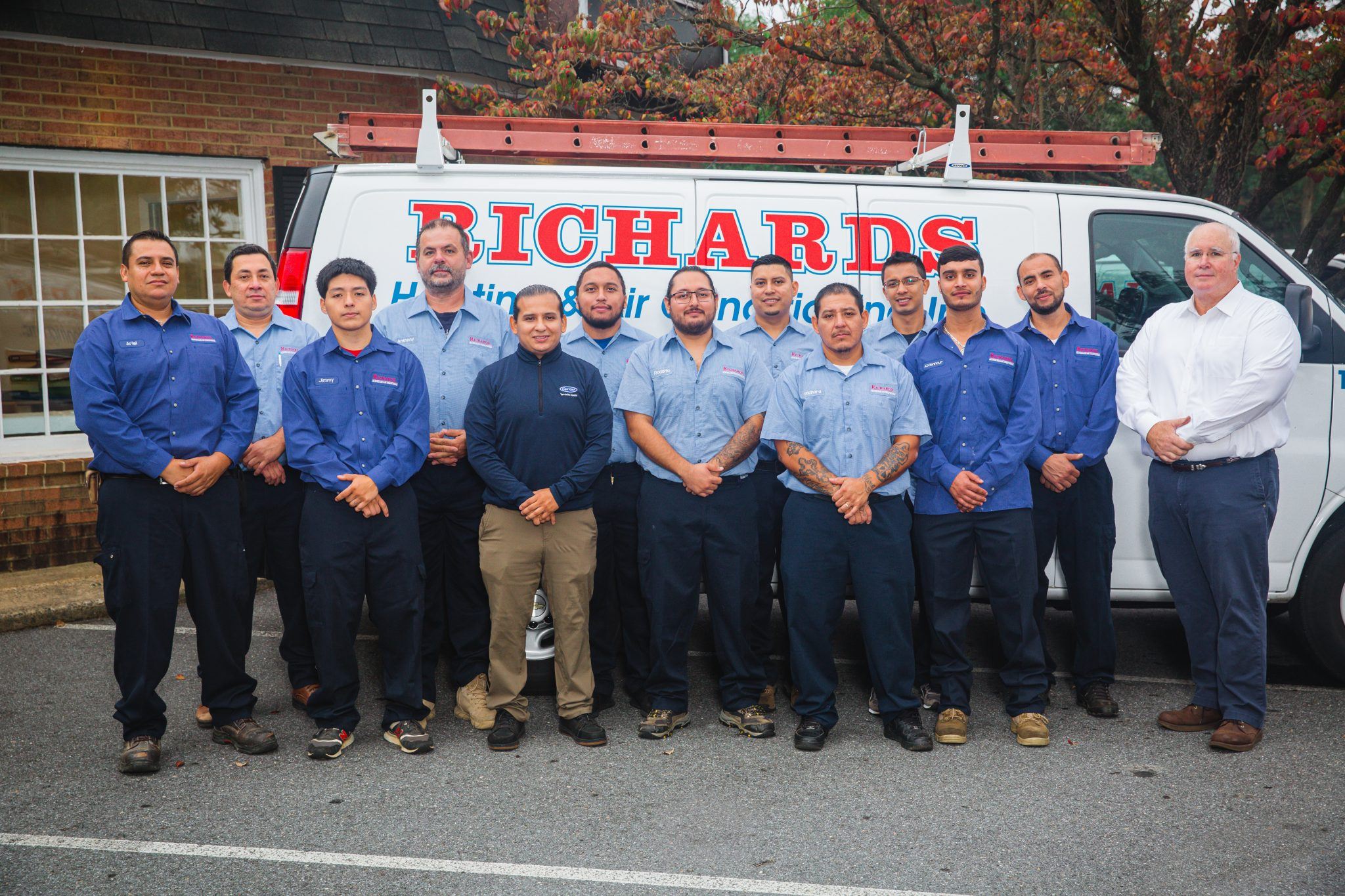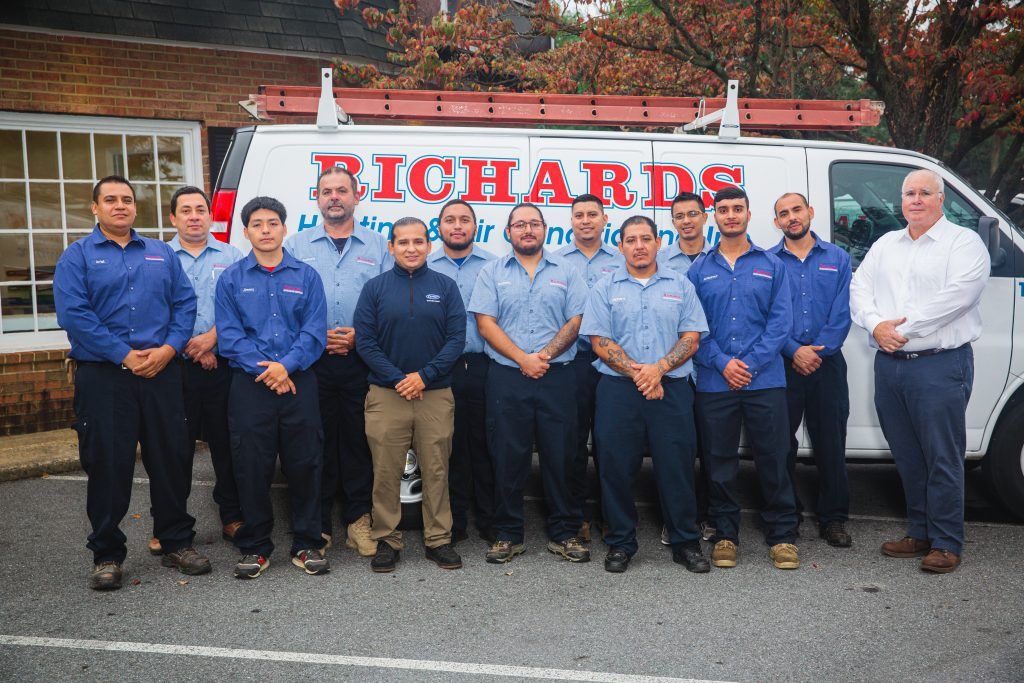 Installation Department