Dependable Furnace Replacement Service
The average lifespan of a properly maintained furnace is between fifteen to twenty years. That doesn't mean your specific heating system won't last longer. It certainly doesn't mean you should live with inferior comfort, increasing energy bills or continual repairs trying to maximize equipment longevity. Because of recent and incredible innovations in heating, replacing the furnace is often a cost-effective decision.
Richard's Heating & Air Conditioning Co., Inc. is happy to help you determine the right time to replace. We don't suggest waiting for the current system to fail completely. It's best not to be in a desperate hurry. Plus, as heaters near the end, performance deteriorates. Proactive measures allow for convenient scheduling, the opportunity to explore options and far less stress. No matter the situation, we are here to provide a smooth and successful completion.
Your Team of Furnace Replacement Experts
Why choose Richard's Heating & Air Conditioning Co., Inc. to handle your furnace replacement in Falls Church? We not only bring 64 years of invaluable experience to every job but are qualified as a Carrier Factory Authorized Dealer. This status is earned by the ongoing training, education and demonstration of proficiency by our NATE-certified technicians. Plus, we like to over-achieve and have earned the Carrier President's Award an amazing six times!

Furnace Replacement, Furnace Service & Furnace Installation

As a Carrier Factory Authorized Dealer, Richard's Heating & Air Conditioning Co., Inc. offers an incomparable selection of furnaces to not only perfectly meet every size of home and budget but wow you with advanced features. Get excited by the many benefits of adaptable-speed technology, Greenspeed Intelligence, remote access and zone control. There is no doubt that when you choose us, you're sure to enjoy unmatched rewards!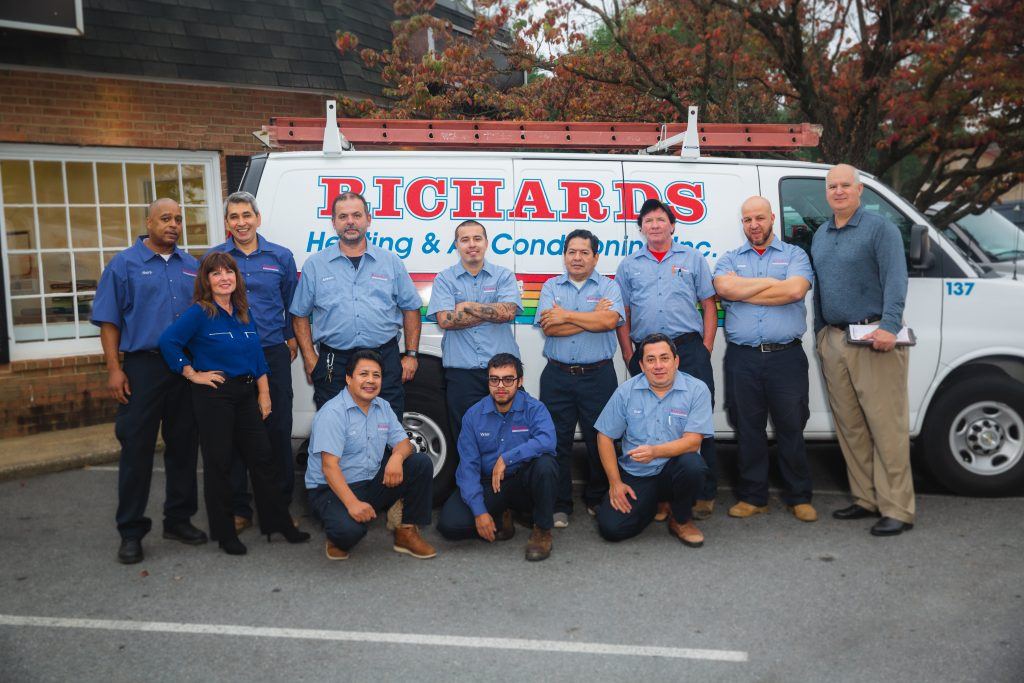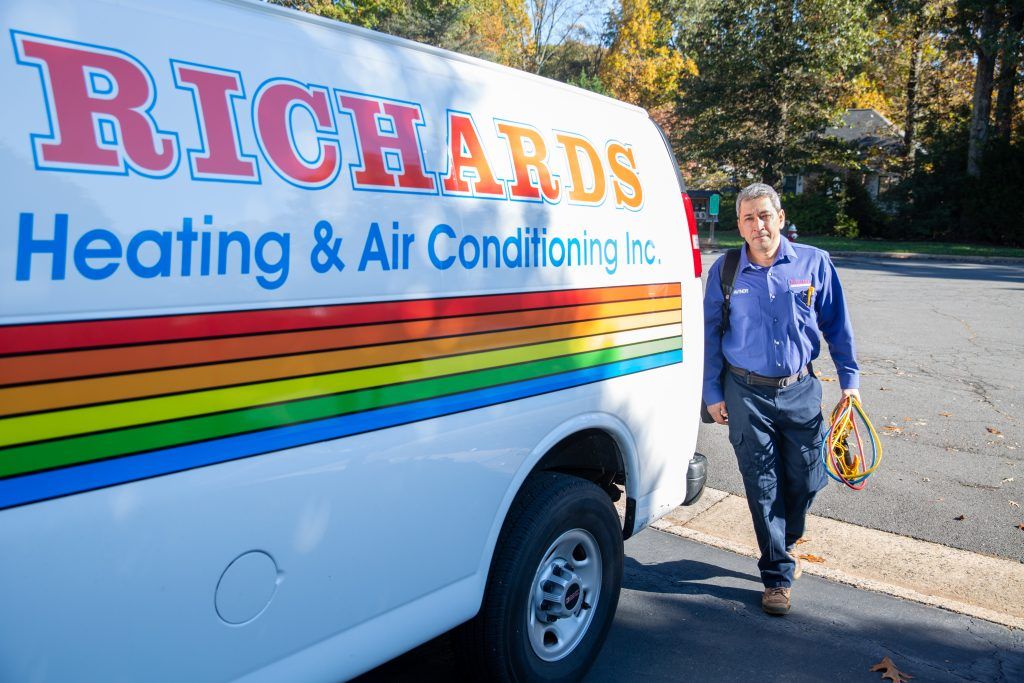 Furnace Service, Furnace Replacement & Furnace Installation

Ashburn, VA, Falls Church, VA & Arlington, VA
Furnace Replacement, Furnace Service & Furnace Installation
Furnace Replacement

∴

Furnace Installation

∴

Furnace Service