Top Rated Furnace Installation in Ashburn, VA
Continuing 64 years providing quality HVAC services in Ashburn, Virginia, Richard's Heating & Air Conditioning Co., Inc. understands that each home presents unique challenges for furnace replacement. We offer personalized, expert and lasting solutions designed specifically to meet requirements and ensure improvement. We realize the demands of the property have most likely changed over the years and take into consideration environmental responsibility, local codes and your priorities.
Call Richard's Heating & Air Conditioning Co., Inc. for Professional HVAC Installation
Our NATE-certified and knowledgeable professionals help you make smarter decisions. Qualifying us as a Carrier Factory Authorized Dealer, our techs are extensively trained to properly install state-of-the-art heating equipment and sophisticated upgrades and controls. We can't wait to share the unprecedented AFUE ratings, more consistent temperature, lower sound levels, superior air quality and elevated safety features of today's industry leading furnaces.
Heating Installation in Ashburn
Richard's Heating & Air Conditioning Co., Inc. is a family owned and operated company with a dedication to excellence that continuously drives us to achieve best possible value for our customers. Your satisfaction is our number one goal. Throughout all steps of your furnace replacement project, our focus never wavers from what's best, what's right and the details that deliver superior results. We ask and listen to your concerns and expectations, devote our extensive resources to ensuring a smooth completion and always champion your ideal comfort.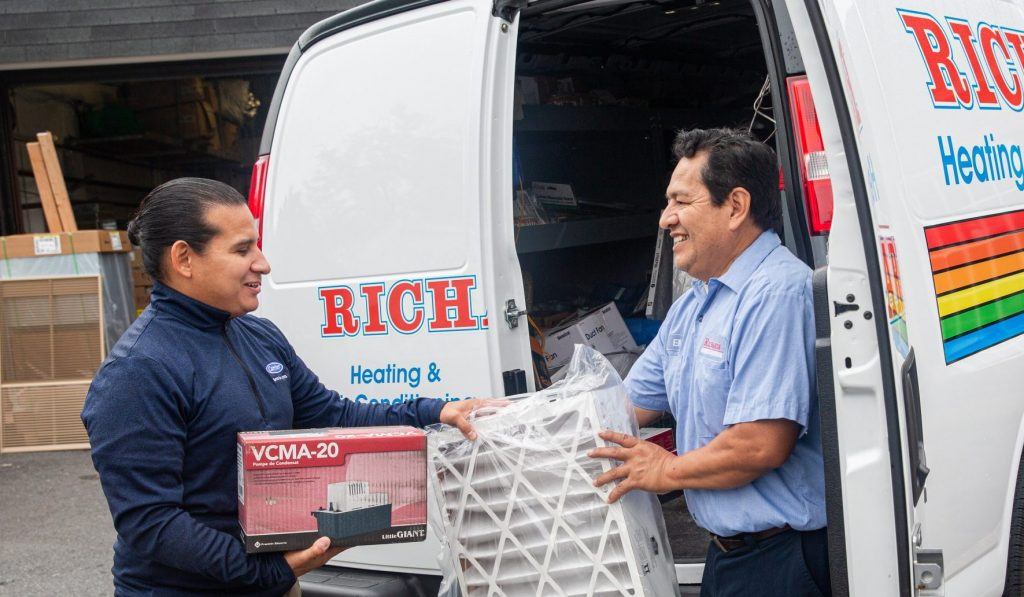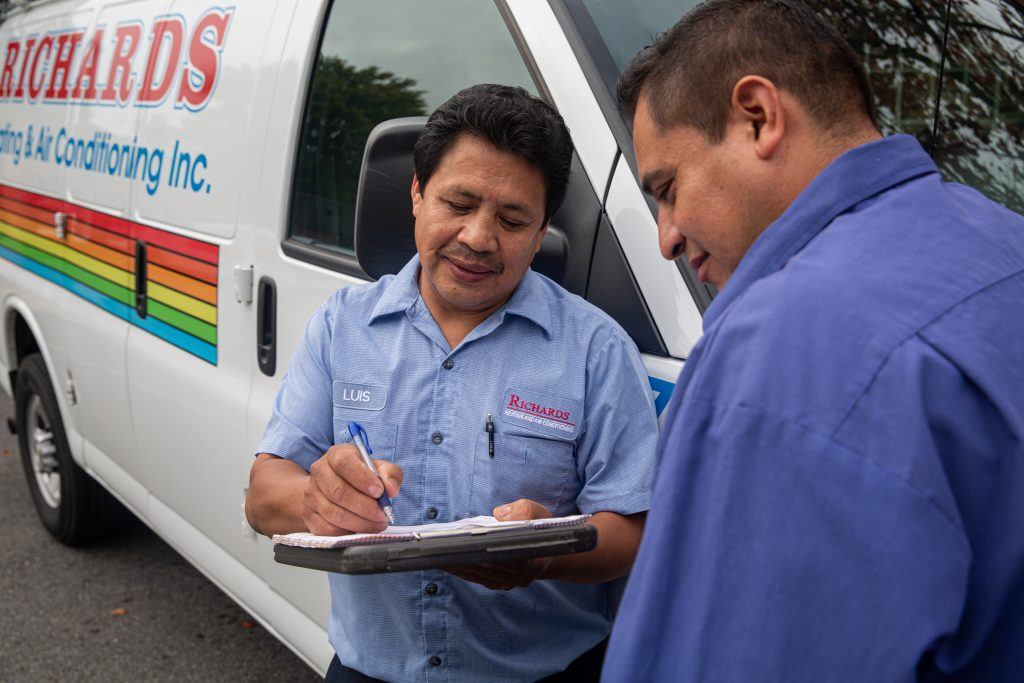 Heating Installation, Furnace Installation & Furnace Replacement

Ashburn, VA, Falls Church, VA & Arlington, VA
HVAC Services & Heating System Replacement
HVAC Services

∴

Residential HVAC Services