Falls Church's Premier Ductless Mini Split HVAC Maintenance Contractor
If you have a ductless mini split AC system in Falls Church, VA or in the adjoining communities, you most likely depend on your unit to keep you and your family comfortable all year long. Many mini-split units both heat and cool, so they are in use throughout all four seasons. When your system is used all year, it is paramount that you take good care of it, but even if it is used only as an AC in the summer or a heater in the winter, proper maintenance is wise and will help ensure your mini split runs efficiently every time you turn it on.
Ductless Mini Split Maintenance

∴

Ductless Mini Split Service

∴

Ductless Mini Split HVAC ∴ Falls Church, VA

There are some simple ductless mini-split maintenance tasks homeowners can perform themselves, but there are others that are best left to the professionals at Richard's Heating & Air Conditioning Co., Inc.. For the outdoor unit, homeowners should remove grasses, leaves, twigs, and other debris from around the cabinet. Also, if there is shrubbery in the area, keep it trimmed back away from the AC outdoor unit. For the indoor unit, simply wipe the cabinet periodically to keep it from getting dusty. It is also a good idea to open the cabinet and remove dust from the inside and clean or change the filter. These types of mini-split maintenance tasks are relatively simple, but the trained technicians at Richard's Heating & Air Conditioning Co., Inc. can also complete them.
Comprehensive Ductless Mini Split HVAC Maintenance from Richard's Heating & Air Conditioning Co., Inc.
Your safety is the most important thing at all times, so even if the task seems easy, you can always count on us to assist, and there are also mini-split maintenance details that are normally completed by our experts. Some of these items may include cleaning and inspecting movable parts, cleaning the coils, applying a fungistat to the coils, and inspecting and repairing (if necessary) such components as the refrigerant lines, the mounting hardware, and the electrical connections. To ensure your ductless mini split is providing the best heating and cooling at top efficiency, contact Richard's Heating & Air Conditioning Co., Inc. to take care of your mini split maintenance needs.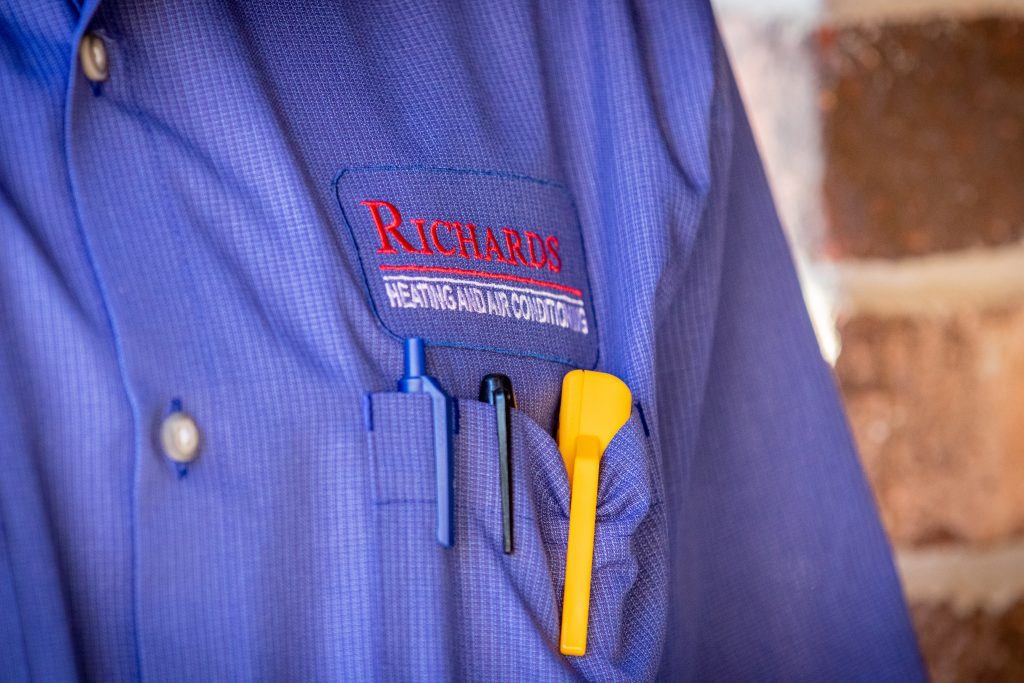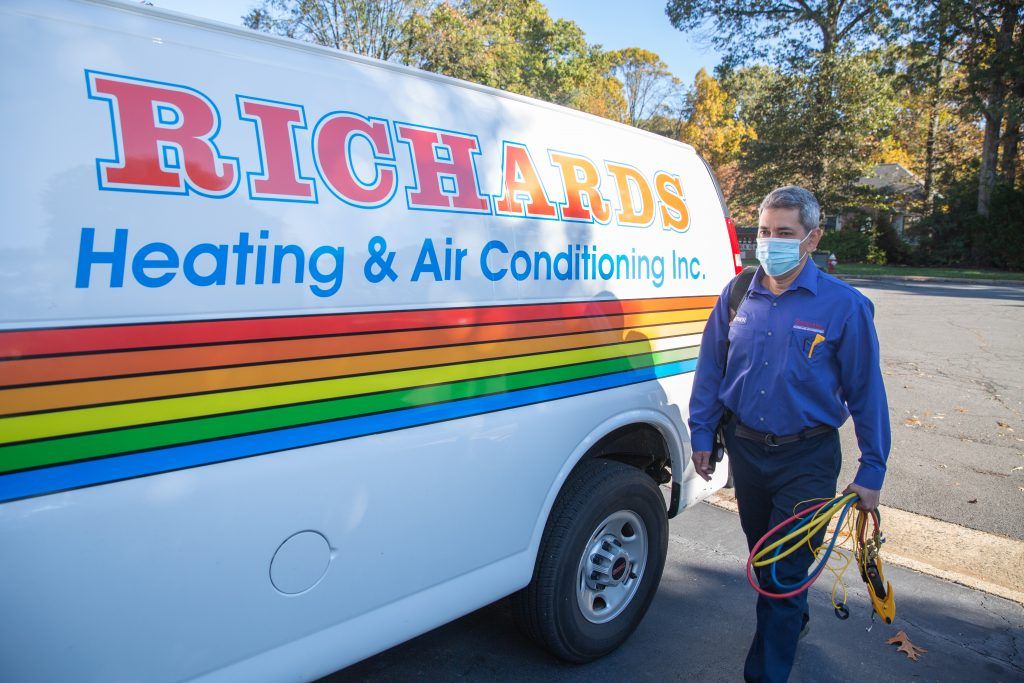 Ductless Mini Split Maintenance, Ductless Mini Split Service & Ductless Mini Split HVAC

in Falls Church, VA
Ductless Mini Split Maintenance in Falls Church, VA | Ductless Mini Split HVAC
Ductless Mini Split Service

∴

Ductless Mini Split HVAC

∴

Ductless Mini Split Maintenance ∴ Falls Church, VA