Trusted Air Conditioning Replacement in Falls Church, VA
If you have an AC system that is on the fritz or not cooling the way it once did, it might be time to consider going for an AC replacement. If you're in Falls Church VA, Richard's Heating & Air Conditioning Co., Inc. offers top-quality AC replacements done by skilled and knowledgeable NATE-certified professionals. When you work with us, we guarantee you'll have a reliable and efficient AC system that will work well for many years ahead.
Air Conditioning Replacement

∴

AC Replacement ∴ Falls Church, VA

There are quite a few good reasons to go for an AC system replacement. Some of these reasons include an outdated cooling unit that no longer performs well, a system that cannot meet your comfort needs, a system that keeps breaking down and requires costly repairs, or you just want a cooling system that is more energy efficient. Regardless of the reasons you choose for going for an AC replacement, Richard's Heating & Air Conditioning Co., Inc. is here to help you with a smooth and hassle-free replacement process. First we'll assess your home to determine the appropriate size AC system for your space. We'll carefully remove your old cooling system and dispose of it safely. Then we'll install your new AC replacement system, ensuring it is properly fitted to your ducts and connected to your thermostat. Post installation, we'll provide maintenance and support to keep your investment protected.
New Air Conditioner Installation Made Simple with Richard's Heating & Air Conditioning Co., Inc.
We are proud to offer our clients with the best air conditioning services in town. As a Carrier Factory Authorized Dealer, we'll make sure you have the best new air conditioning system for your budget and comfort needs at home. You don't have to suffer through another hot and humid summer with a malfunctioning AC system, give us a call and let us help you acquire a new AC system to keep you cool, comfortable, and safe throughout the summer!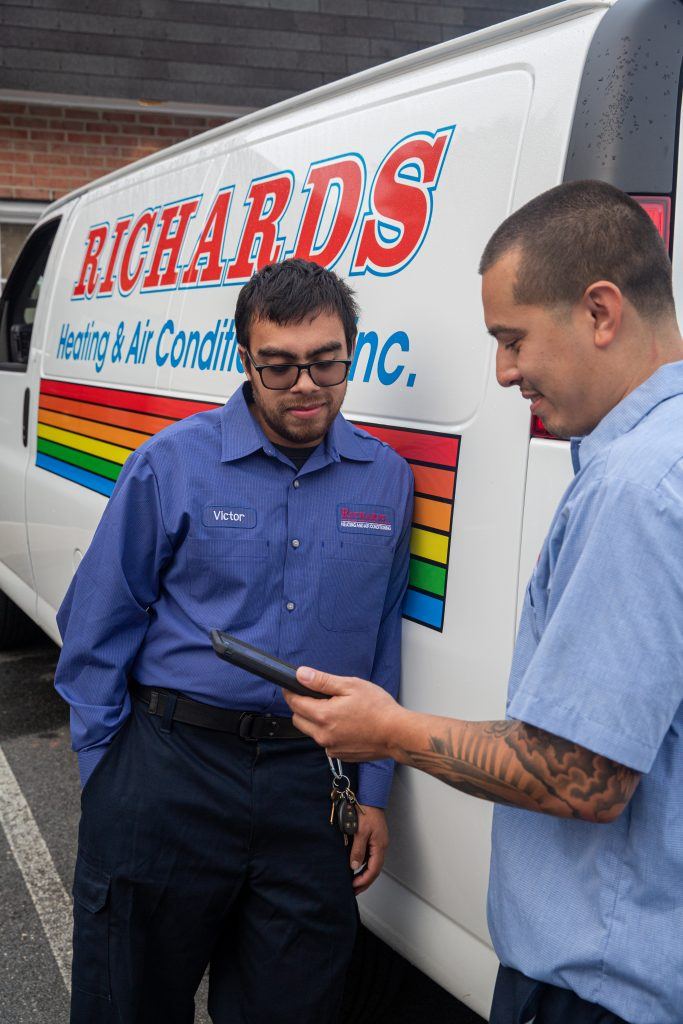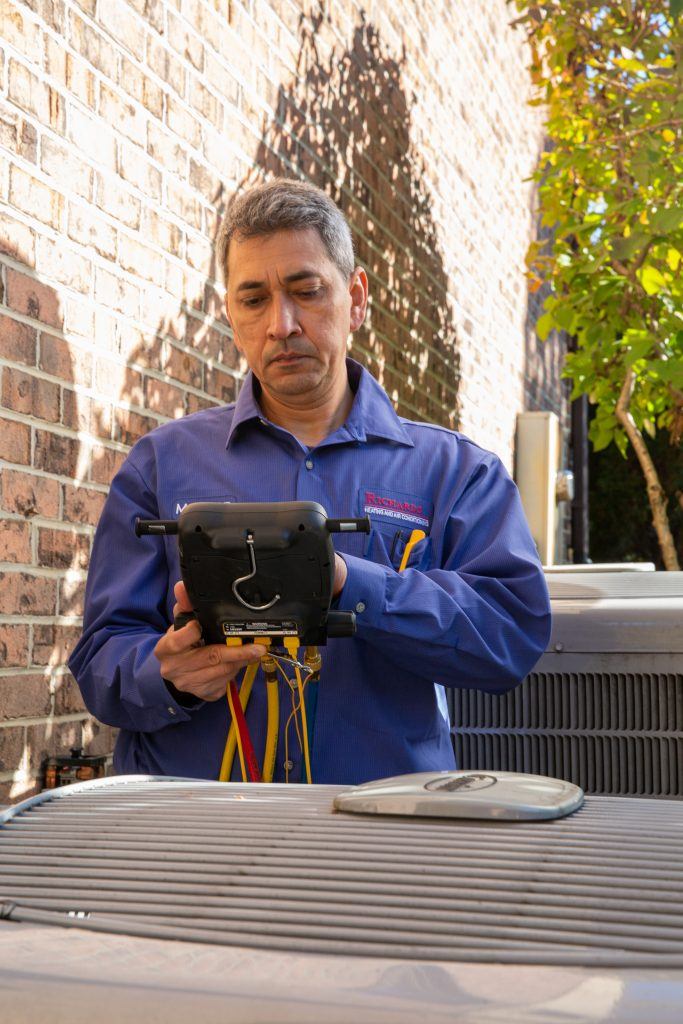 Air Conditioning Replacement & AC Replacement

in Falls Church, VA
Air Conditioning Replacement in Falls Church, VA | AC Replacement
Air Conditioning Replacement

∴

AC Replacement ∴ Falls Church, VA