Reliable Air Conditioner Maintenance Services
One of the most important appliances in your home is your AC system, especially during the hot season. It's extremely important to keep your AC system running smoothly for good comfort, better air quality, and low energy bills. The best way to ensure your AC system runs effectively and efficiently is to call for regular AC maintenance with a reliable HVAC contractor. If you're in Falls Church, VA, Richard's Heating & Air Conditioning Co., Inc. offers top-notch AC maintenance services with NATE-certified technicians you can rely on!
Get More out of your AC with AC Maintenance from Richard's Heating & Air Conditioning Co., Inc.
Some of the maintenance services we provide include air filter replacement, coil cleaning, refrigerant level checks, duct inspection, inspection of electrical connections, and blower motor checks. One of the most important things you can do is make sure your air filters are changed regularly to permit your AC system to operate smoothly and safely while maintaining good air quality. Clogged air filters can cause your AC system to work harder and even overheat. Dirty coils can lead to the same type of issues, impeding the function of your cooling system. You can count on our technicians to ensure everything is clean. If you're dealing with low refrigerant levels, the cooling performance of your system won't be very good. We'll make sure you have no refrigerant leaks and that your levels are topped off at the appropriate levels. We'll also ensure that your electrical connections are secure and tight, so you won't have any risk of serious problems such as electrical fires.
AC Maintenance

∴

Air Conditioning Maintenance ∴ Falls Church, VA

At Richard's Heating & Air Conditioning Co., Inc., we are dedicated to providing quality AC maintenance services to keep your home comfortable and safe. When you call on us, we can guarantee that we'll keep your cooling equipment running at its best. Give us a call today to schedule your AC maintenance for a home that always remains comfortable.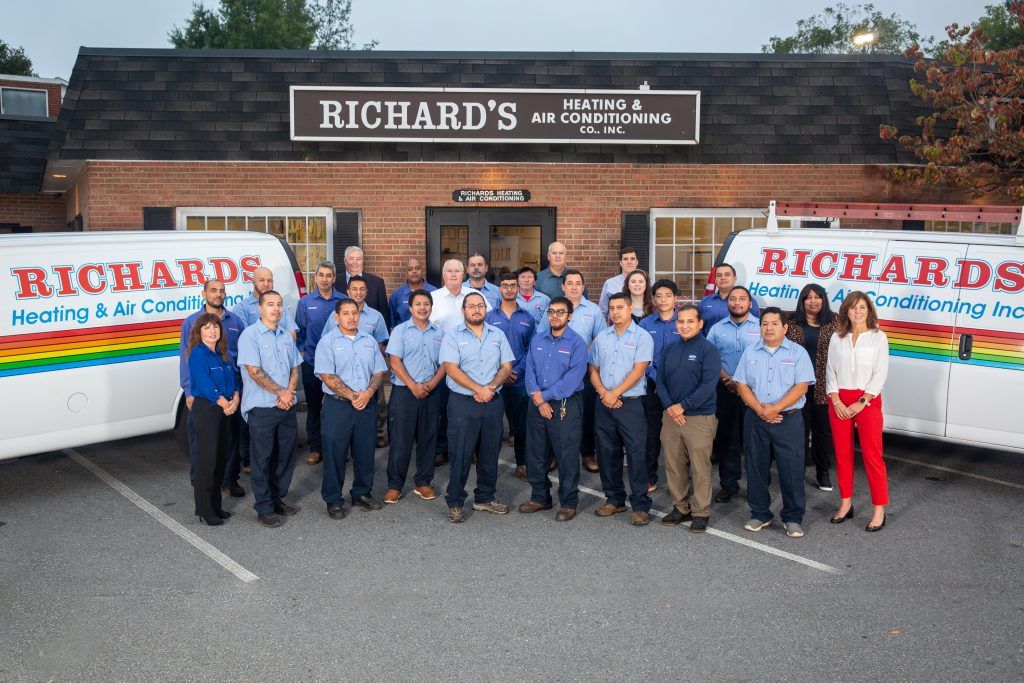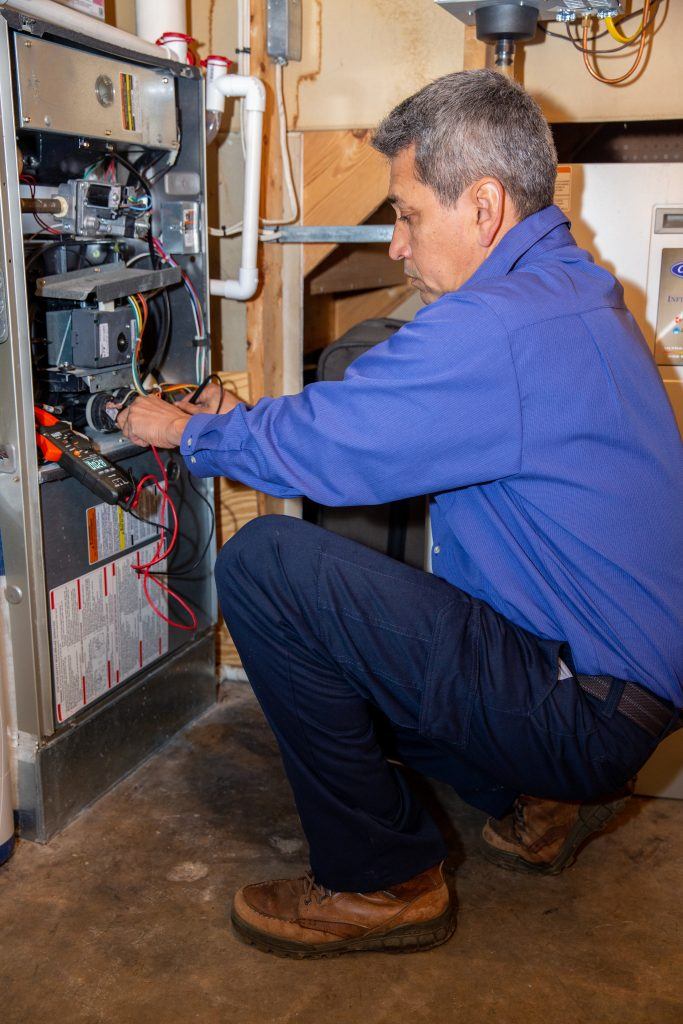 Air Conditioning Maintenance & AC Maintenance

in Falls Church, VA
Air Conditioning Maintenance in Falls Church, VA | AC Maintenance
Air Conditioning Maintenance

∴

AC Maintenance ∴ Falls Church, VA